Free Tee Friday!
threadless: Since you're all pumped up from your midnight screening of Iron Man 3, we wanted to dedicate this Free Tee Friday to Mr. Tony Stark himself! Reblog this post by 10AM on May 13th for a chance to win any one of our Iron Man tees in your size! Which tee is your favorite?
2 tags
six variations on the theme of coming out to...
gyzym: one. You wait on it for months, run your tongue over and over your teeth while you sit across from him: in cheap-tablecloth restaurants, in low-lit bars, in his mother's house with your hands clasped together under the table. Sometimes your knee brushes the inside of his thigh while you're making love and the faint sound of flesh on flesh leaves you so tender that you want to laugh,...
1 tag
Magic →
Oh look, it's a way to find all the clothing I've been looking for!! Perfect!
4 tags
6 tags
Leupagus: an(other) unexpected journey: →
gyzym: leupagus: Someone posted on one of the kinkmemes with the idea of Gandalf figuring out what the fuck bilbo's ring was about wa-hey earlier leupagus: and like instead of going to erebor, the whole company is like FUCK IT LET'S GO TO MOUNT DOOM leupagus: which like leupagus: … Can Aragorn show up at some point in the dwarvian taking of the ring to mount doom?? Because he's...
5 tags
2 tags
carryonmyspookyassbutts: saiikavon: ...
6 tags
4 tags
5 tags
10 tags
3 tags
Fuck Yeah Clint/Coulson: So guys! Guess what... →
fuckyeahclintcoulson: So guys! Guess what yesterday was? Yesterday was Clint Barton's birthday - the forty-eighth anniversary of his first appearance in Tales of Suspense #57! "Oh, yeah?" you say. "What's it to me?" you say. Well, here's what it is to you today. In honour of Clint's birthday, Fuck Yeah…
(OK, Tumblr, teach me how to lady)
leupagus: So seriously, straight up seven up: how the fuck do women wear high heels with no stockings? GIVE ME A PRIMER, SOMEBODY. Because I just tried to do that business with a pair of black pumps for not even an hour and I have - not even blisters. It's like, Blisterthon II: Son of Blister on one foot and Blister Mania: Electric Boogaloo on the other. …Are you perhaps just wearing...
2 tags
Reblog with the meaning of your name(s) →
sabrieling: elisabethshaw: First name: Gaelic or Norse origin, meaning "grey home" or "ash" Middle name: French origin, meaning "star of the sea" First Name: First recorded in its modern form in 18th century England, but believed to be a feminine combination of a Hebrew male name… First: feminine form of the Hebrew "who is like god" Second: Hebrew name meaning...
2 tags
shoot a star on the boulevard: slapface replied to... →
amazonziti: slapface replied to your post: dammit zara, now i want idris elba as the male lead in an adorable romantic comedy HOW DARE YOU SUGGEST THIS WONDERFUL IDEA THAT DOESN'T EXIST NO REGRETS, JUST LOVE No seriously Idris and Lucy are best friends since middle school or something and now they're roomies together in New York! Idris is a receptionist at a dentist's office while he ~writes...
1 tag
WHY IS THIS HAPPENING I AM SHAKING AND CRYING AND IT IS NOT OK
4 tags
5 tags
7 tags
n3vh33r4:
12 tags
8 tags
6 tags
12 tags
4 tags
21 tags
4 tags
3 tags
1 tag
Reblog this and go on your page
nuhnuhneena:
6 tags
3 tags
8 tags
3 tags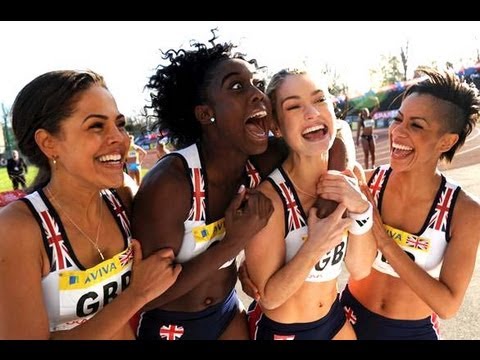 15 tags
saezutte: thiscaseofidentity: gabrielsbutt: ...
3 tags
17 tags
13 tags
6 tags
5 tags